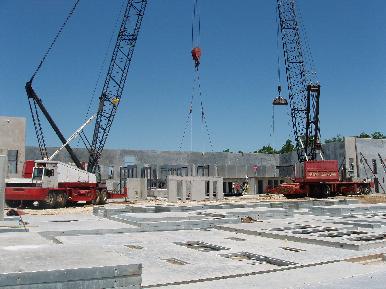 Our 140 Ton Truck and 250 Ton Truck working together.
Owner, Tommy DeLoach, has been involved in the construction industry for over 30 years, growing up in a construction family he even worked in the industry as a teenager. Tommy worked as a structural steel erector, which helped him master commercial and industrial building, prior to forming a tilt-up company with his brother in 1985. As Director of Outside Operations and part owner, Tommy completed his industry mastery with a vast knowledge of concrete panels and tilt-up erection. Tommy is heralded as the best operator in the Southeast, he is frequently involved with customers to help resolve unusual and difficult panel lifts and jobsite access. With 27,000 crane operator hours, he has already seen just about everything in the business.
While part of another company our crane rental was not all it could be. Even with minimal exposure to a few contractors, our operators were very quickly recognized for the overall experience in the tilt-up industry. So after 23 years Tommy and his wife, Marilyn, his oldest sons, Matthew and Cory and a few selected employees are proud to be starting a new crane rental company, TMC Cranes LLC. We believe that TMC Cranes will carry our service to an even higher level.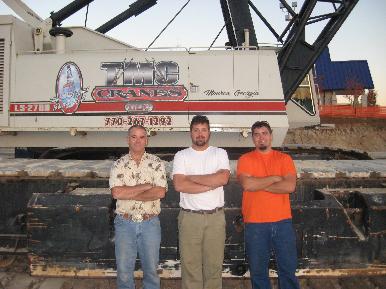 Tommy, Matthew and Cory DeLoach